I decided to share pics of my sewing space. It's by no means big enough, but, for now, it'll do. I intend to paint my room eventually & do a sewing machine border :) EVENTUALLY!!
Ok here we go:
Walking into the room
, with a side of Benny butt LOL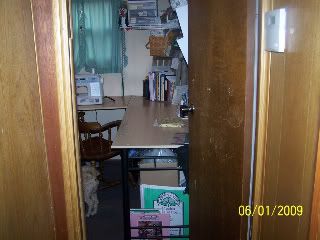 Walking in, looking to the left. Craft storage in the left corner, craft tiered baskets, Scarecrows I designed, underneath, my Kenmore (1st machine ) sitting on top of New Home machine in cabinet ( pics following )
Straight ahead, my new Brother, my craft paints, & above, notion storage & our 1st design peeking there...Perry the Prim Penguin :D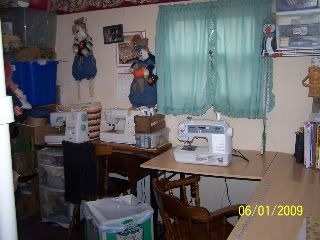 Dang Photobucket's giving me issues...I'll be back later to post more!
Ok let's try again.....Better view of craft storage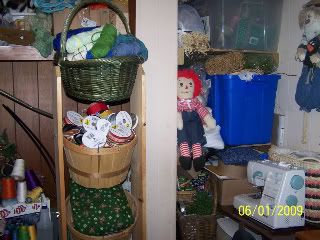 Corner shelving above center of sewing table. Houses notions, some patterns, felt, thread, etc
Corner crate directly below shelving. Sewing books, quilting books, more thread, most used notions & basket full of pet patterns
Just to the right of the corner crate where I do my cutting & ironing.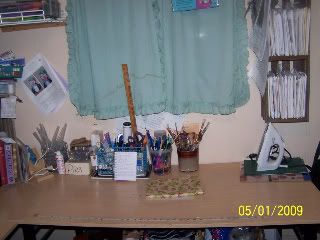 Underneath there....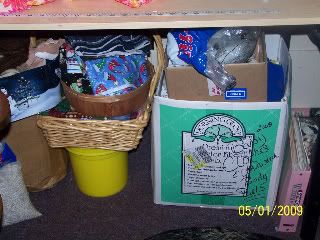 To the far right, just inside the door, pattern storage....please ignore the curtains, that's an upcoming project!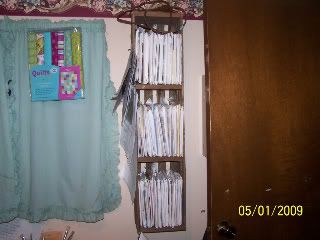 My new Brother Hubby bought me for my birthday!!!!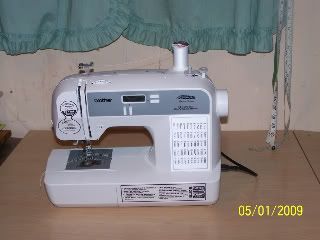 My stash needs straightened out & folded better, nonetheless, here it is....On top of stash shelving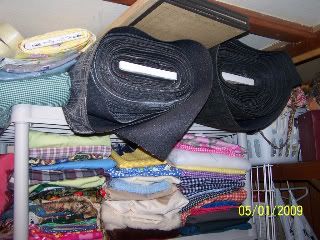 2nd & 3rd shelves
Bottom shelf
1st & 2nd shelving of notions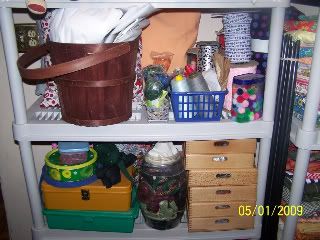 Bottom of notion shelving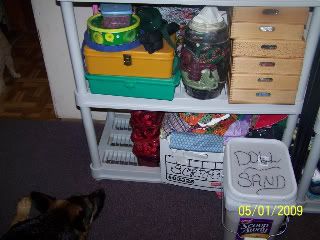 Pic of New Home vintage machine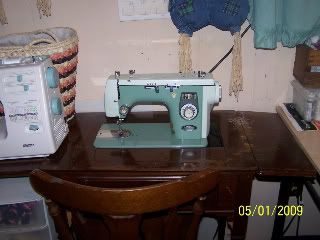 Pic of vintage Singer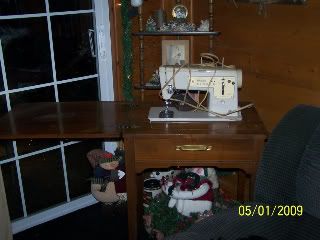 I have much more stash, but, it's in another room...mostly cords & home dec. Too much to fit in my sewing room!